Re-issuing Print at Home or Mobile Delivery tickets
1. Go to Hy-Veetix.com, click on Login at the top right of the page and enter your email and password.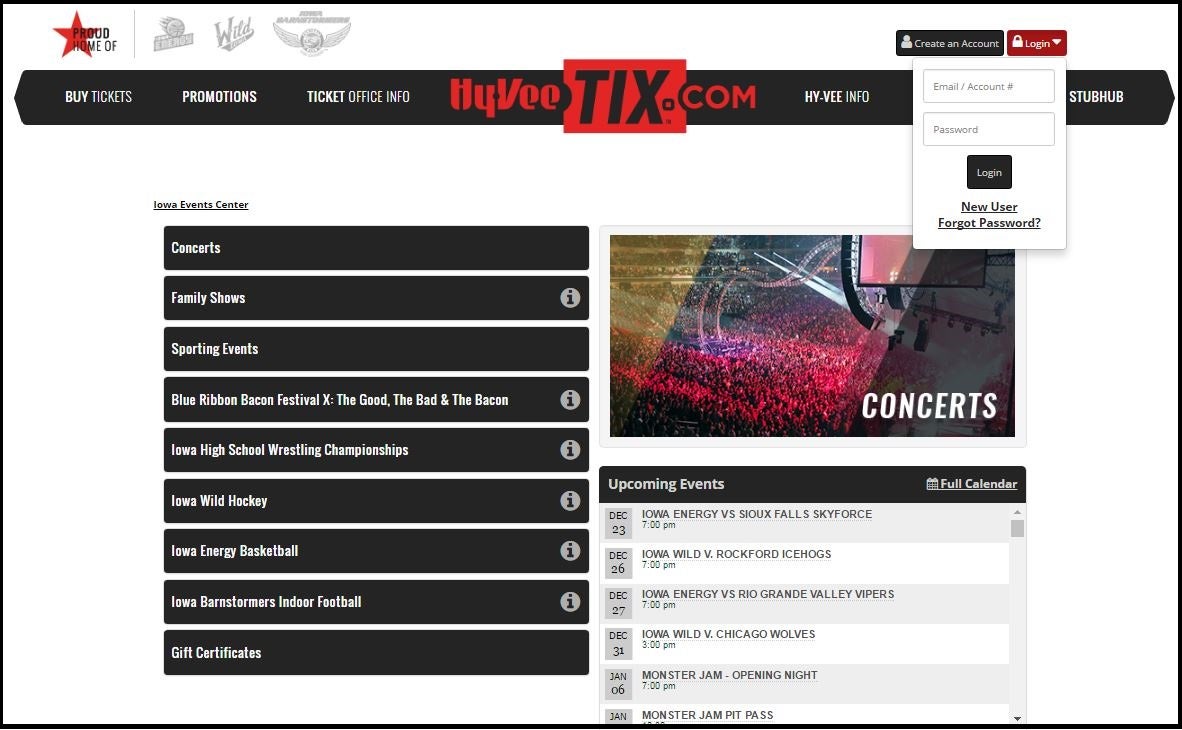 2. Once logged in, click the 'Manage My Account' button at the top right.

3. At the My Account screen, click on 'Reissue' under 'My Tickets'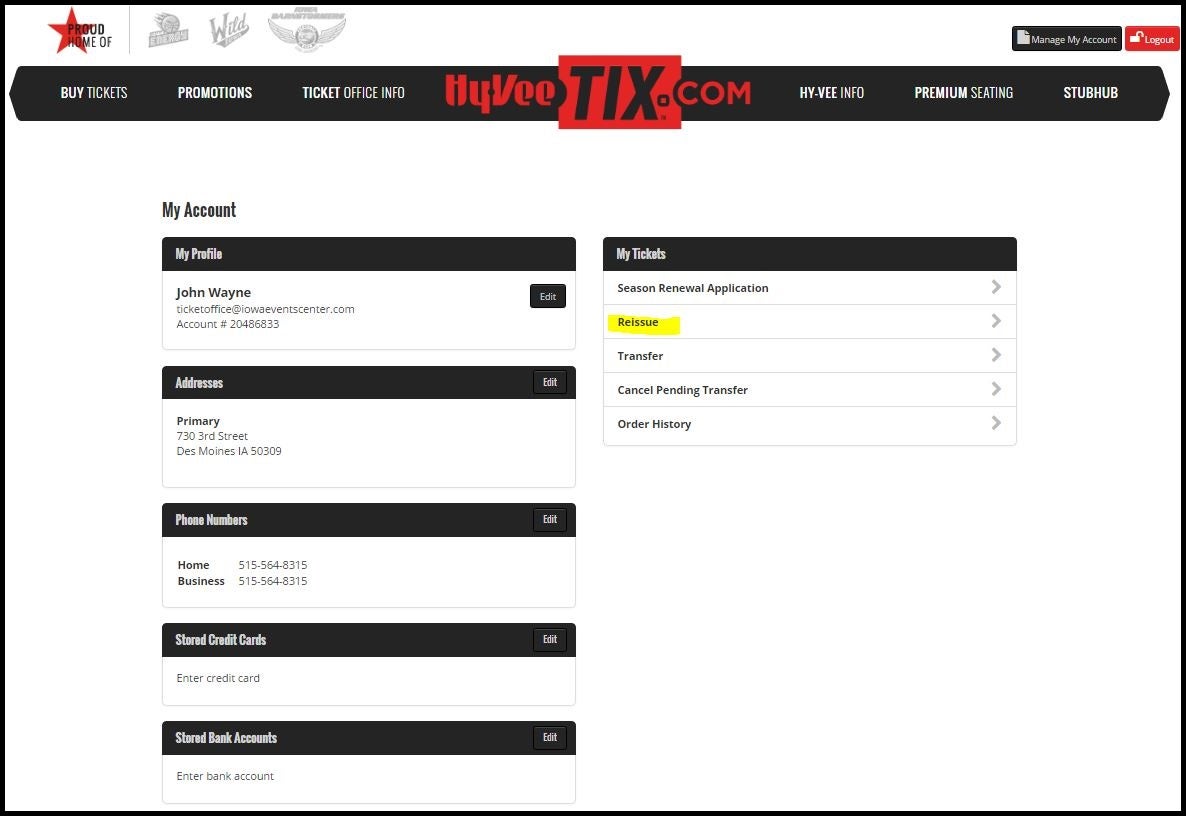 4. Select the event you want to reissue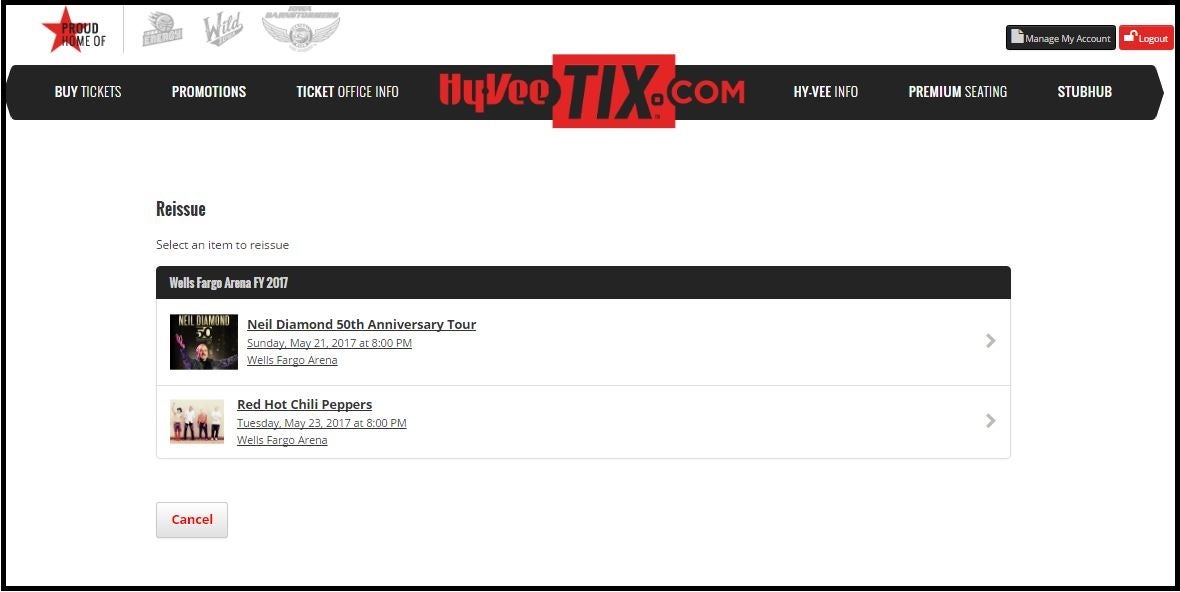 5. Select the seats you want to reissue. You can choose to only reissue certain seats if needed.
6. Select the delivery method. You can choose between 'Print at Home' and 'Email to a Mobile Device'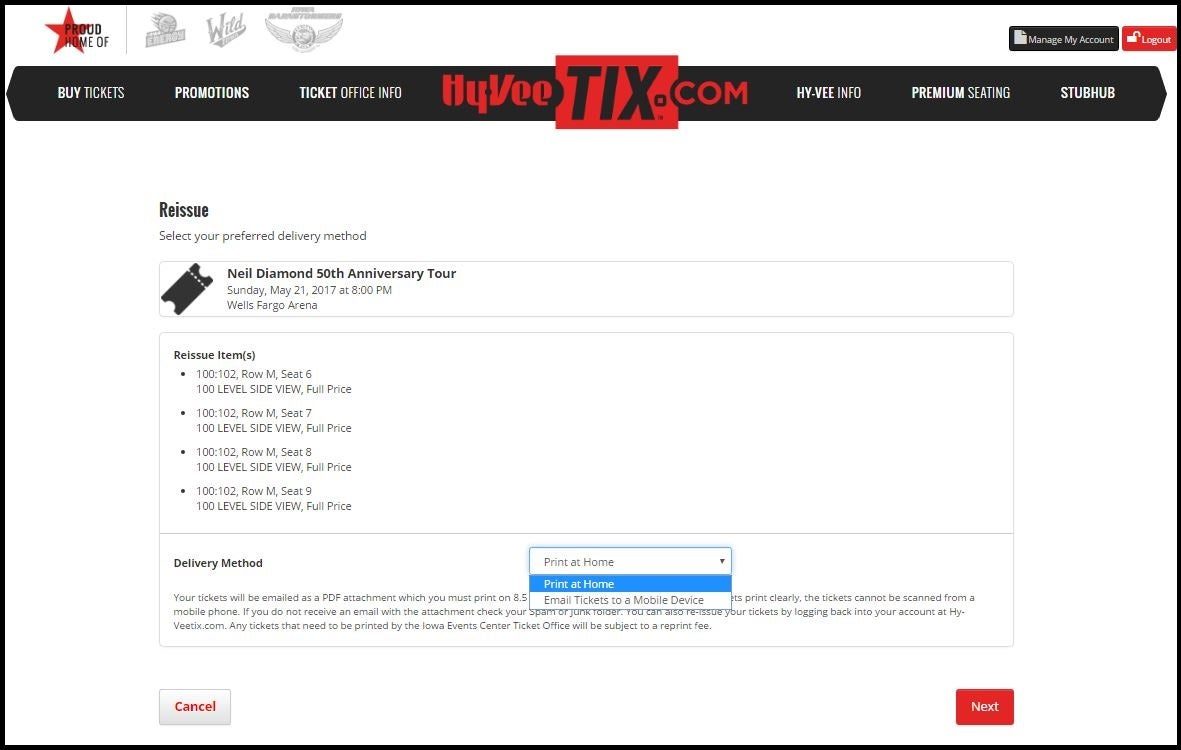 7. Verify the seats you want to reissue and the delivery method, then click 'Yes, Reissue'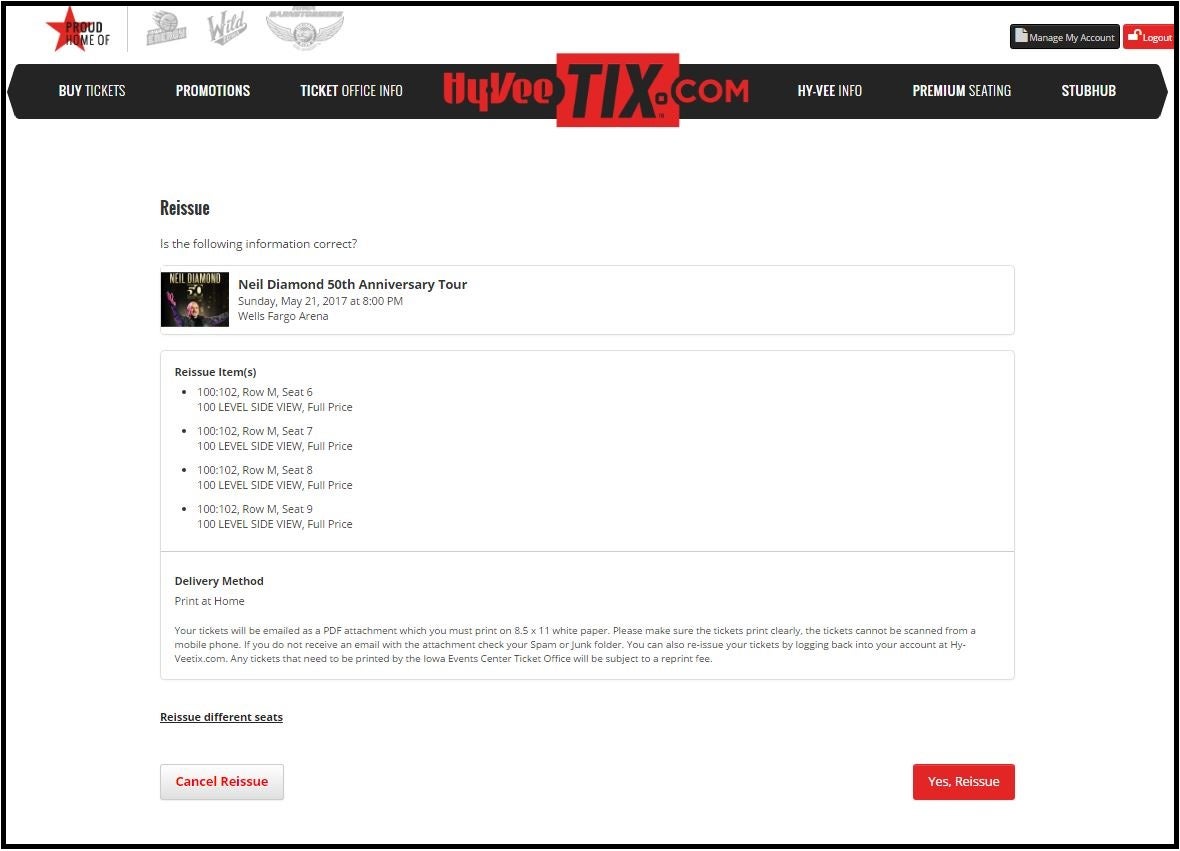 You will be emailed a link to download your tickets, this will void your previous tickets. The email is usually sent soon after completing the process and will be sent from [email protected]. If you do not receive the email, make sure to verify your email address is correct and check any spam/junk filters that may be set up.
If you choose print at home, make sure to print those tickets on an 8.5 x 11 sheet of white paper. If you choose email to a mobile device you can add tickets to your Apple Wallet (iOs), Google Pay (Android) or save your tickets as a pdf on your phone. Mobile tickets must be displayed on your phone, do not print the mobile file. All tickets will be included in one file.