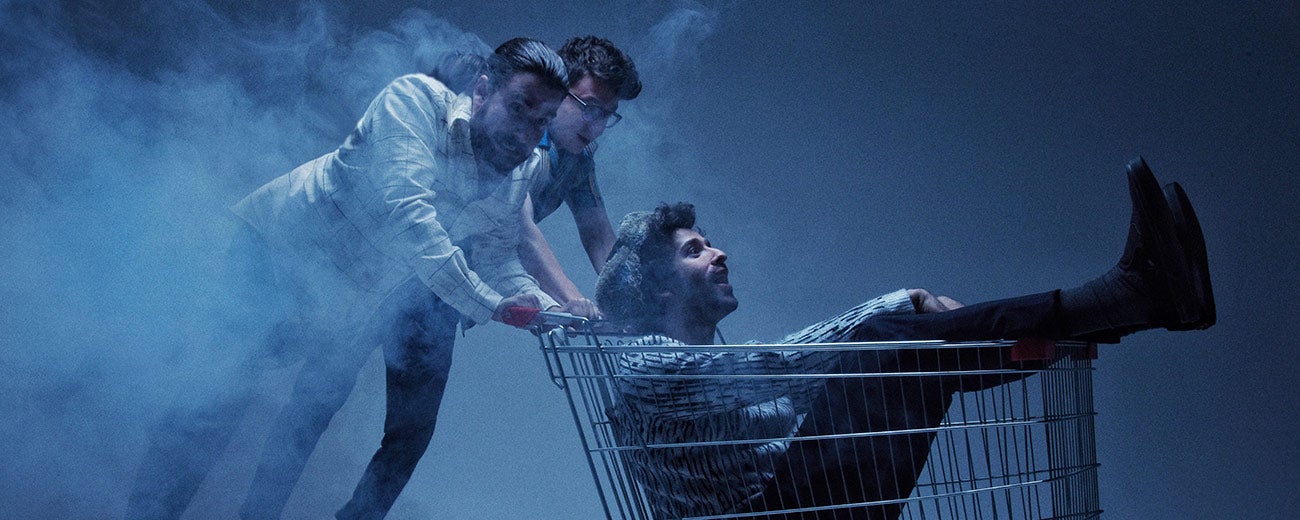 AJR "OK Orchestra Tour"
Special Guest Sasha Sloan
Tuesday |

Sep.

14

, 2021

7:30 PM
Re-envisioning what pop can be in the 21st century, AJR unassumingly emerged as a ubiquitous hit-making outlier and one of the biggest indie bands in the world. Since 2012, they've generated billions of streams and earned one triple-platinum single, one double-platinum single, four platinum singles, and one platinum album. 2019's Neotheater marked their biggest first-week debut, bowing at #8 on the Billboard Top 200, #1 on the Top Alternative Albums Chart, and #1 on the Top Rock Albums Chart. Cemented as part of the modern zeitgeist, Spotify touted "Sober Up" [feat. Rivers Cuomo] among the "Best Rock Songs of the 2010s," while Apple Music included "Weak" on its "Best Alt Songs of the 2010s." Not to mention, they remain one of the "500 Most-Listened to Artists" on Spotify. On the heels of Neotheater, they dropped the 2020 platinum blockbuster "BANG!", which they performed on TODAY, The Ellen DeGeneres Show, and even at the Macy's Thanksgiving Day Parade.
Most importantly, it set the stage for OK ORCHESTRA.
"We were supposed to go on tour, and we wanted one new piece of music to play," Ryan continues. "'BANG!' was intended for a Deluxe Edition of the last album, but it didn't sound like the rest of the record. We felt like it wasn't the period at the end of Neotheater, but rather the introduction to the next chapter. Around the Pandemic, we cancelled everything, but the song started to react anyway. It was the soundtrack to this weird end-of-the-world feeling we were going through. We decided we weren't going to sit around and feel bad for ourselves, so we chose to use the year productively, dive in, and write our next album. We thought, 'Let's emerge from this Pandemic with something we're proud of'."
They hunkered down and crafted what would become OK ORCHESTRA throughout 2020. Ryan and Jack share an apartment, while Adam lives down the street, so they maintained a rhythm of writing and recording. "I think we definitely got closer," says Ryan. "In times like these, you realize what values are important. There are a lot of things you can live without, but you can't live without family."