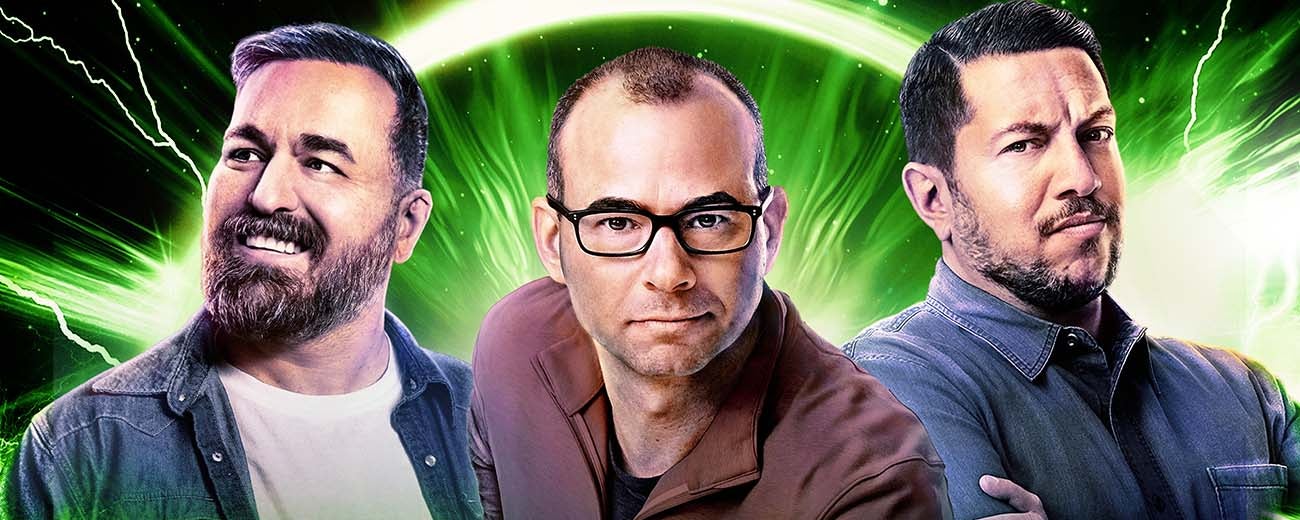 Impractical Jokers
The Drive Drive Drive Drive Drive Tour
Friday |

June

16

, 2023

7:30 PM
The Impractical Jokers are bringing their The Drive Drive Drive Drive Drive Tour to Wells Fargo Arena on June 16, 2023.
Group Information

Groups of 10+ save up to $10 per ticket!

$127.00 for $117
$101.50 for $91.50
$81.50 for $71.50
$66.50 for $61.50
$51.50 for $46.50
$35.00 for $30.00

Contact Adam Stevens at adam.stevens@oakviewgroup.com or at 515-564-8146.

Related Links

Impractical Jokers Bio

Brian Quinn (Q), James Murray (Murr) and Sal Vulcano are the Creators, Executive Producers, and Stars of truTV's hit series, Impractical Jokers. Now in its 10th season, Impractical Jokers is a hidden camera comedy show that follows Q, Murr and Sal as they compete to embarrass each other amongst the general public with a series of hilarious and outrageous dares. When Murr, Sal and Q challenge each other to say or do something, they have to do it… if they refuse, they lose! At the end of every episode - with the help of a celebrity guest - the episode's loser must endure a punishment of epic proportions.

In addition to their top 5 comedy show on cable, and truTV's longest running and top-rated original comedy, the guys have toured steadily over the last eight years with their wildly popular live show, performing for over one million fans in the US and UK, including six sold-out nights at Radio City Music Hall, a sold-out Madison Square Garden, and six sold-out shows at London's O2 Arena. Natives of Staten Island, NY, Murr, Sal and Q met while attending high school and later formed The Tenderloins Comedy Troupe in 1999. After years of performing live improv and sketch comedy shows, The Tenderloins crossed over to the web, garnering millions of views for their internet sketches, eventually creating the runaway success Impractical Jokers for truTV.

Bag Policy

In order to maintain a safe and secure environment at Wells Fargo Arena, we have implemented a new bag policy that limits the size and type of bags that may be brought into our venue. Click here for more information.

Guests will be able to carry ONE of the following bags into the venue:

One bag that is clear plastic, vinyl or PVC and does not exceed 12'' x 12'' x 6''.
One-gallon clear plastic freezer bag (Ziploc bag or similar).
One small clutch purse or wallet 4.5'' x 6.5'' (about the size of a hand) or smaller, with or without a handle or strap. This can be taken into the venue inside one of the clear plastic bags.

Cashless Facility

Wells Fargo Arena is now mostly a cashless facility. All concessions will now only accept debit, credit, and gift cards, with the exception of Overtime Tap (Section 108). Guests are able to transfer cash onto a gift card at the Overtime Tap stand (Section 108) if they do not carry a debit or credit card.

Reserve your parking spot!

Click here to reserve yor parking spot through ParkMobile. Pre-purchased parking spots are available until Thursday, June 15 at 7:00pm or until inventory is exhausted.