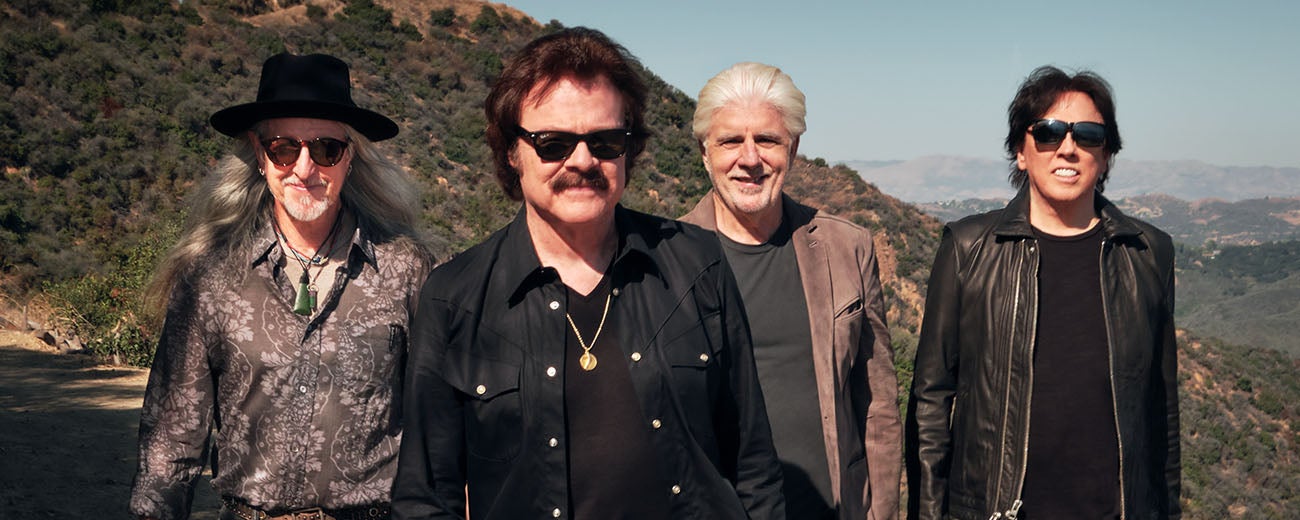 The Doobie Brothers
50th Anniversary Tour
Sunday |

June

18

, 2023

7:30 PM
For over five decades, The Doobie Brothers have been known for delivering mind-blowing, roots based, harmony-laden, guitar-driven rock and roll – all of which recently culminated in an induction into the 2020 Rock & Roll Hall of Fame. Boasting one of the most loyal fan bases in music, selling more than 48 million albums, and winning four GRAMMY® Awards, The Doobie Brothers continue to write and record new material and tour the world. Their No. 1 singles "Black Water" and "What a Fool Believes," both gold, lead a catalog of indelible songs that include: "Listen to the Music," "China Grove," "Jesus Is Just All Right," "Rockin' Down the Highway," "Long Train Runnin'," "Take Me In Your Arms," "Takin' it to the Streets," "Minute by Minute," "You Belong to Me," "The Doctor" and more. In all, the Doobies have tallied up five top 10 singles and 16 top 40 hits. Beginning with their multi-million-selling sophomore collection Toulouse Street, the Doobies have 3 multi-platinum, 7 platinum, and 14 Gold albums. Best of the Doobies has sold more than 12 million copies – a rare "diamond record." In 2021, the band kicked off their 50th anniversary tour which reunited Tom Johnston, Michael McDonald, Pat Simmons, and John McFee on stage. Additionally, The Doobie Brothers released their autobiography, Long Train Runnin' on July 26, 2022.
Related Links

Reserve your parking spot!

Click here to reserve your parking spot through ParkMobile. Pre-purchased parking spots are available until Saturday, June 17 at 7:00pm or until inventory is exhausted.

Clear Bag Policy

Wells Fargo Arena has implemented a clear bag policy for all events. A maximum clear bag the size of 12"x6"x12" is permitted. Exceptions will be made for medical, family, or child care bags or small clutches no larger than 4.5"x6.5". Click here for more information.

Cashless facility

Wells Fargo Arena is mostly a cashless facility. All concessions will now only accept debit, credit, and gift cards, with the exception of Overtime Tap (Section 108). Guests are able to transfer cash onto a gift card at the Overtime Tap stand (Section 108) if you do not carry a debit or credit card.

Sensory Inclusion

Iowa Events Center offers sensory bags, quiet spaces, and a sensory room for any guest with sensory needs. Please visit our Sensory Inclusive Initiative page for more information.