BRANTLEY GILBERT "DEVIL DON'T SLEEP TOUR" COMES TO WELLS FARGO ARENA FRIDAY, APRIL 28
Monday |

Nov.

14

, 2016
TICKETS GO ON SALE FRIDAY, NOVEMBER 18 AT 10:00 EXCLUSIVELY THROUGH HY-VEETIX.COM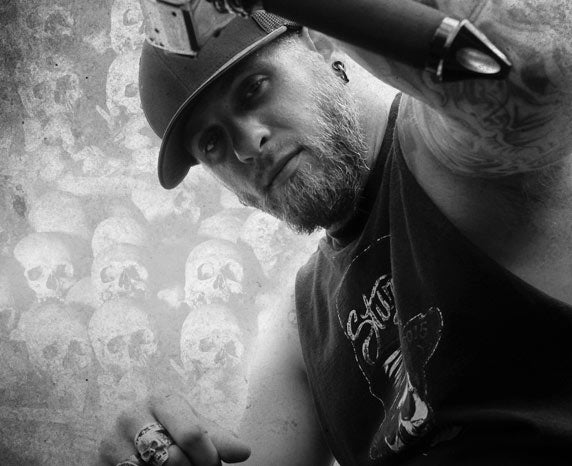 (Des Moines, IA): Brantley Gilbert has announced he will be bringing his "Devil Don't Sleep Tour" to Wells Fargo Arena in Des Moines Friday, April 28, 2017. Tickets go on sale to the general public Friday, November 18 at 10:00 AM exclusively through Hy-VeeTix.com, 844-55-HYVEE, the Wells Fargo Arena Box Office or any Des Moines/Ames Hy-VeeTix.com outlet.
His latest tour will be an intense night of music, graphics and songs ranging from Hank Junior to his own signature kind of post-Outlaw country. Joining Gilbert on tour will be Luke Combs and Brian Davis.
Quietly selling back-to-back platinum with Halfway To Heaven and Just As I Am, Jefferson, Georgia's Brantley Gilbert became a different kind of heavy metal force. Not seeking attention, but going straight to the heart of his audience, he tapped into the outlier, the roughneck, the downhome and the downtrodden by rocking his country hard and writing songs torn straight from their lives – making him the word-of-mouth favorite among people who don't care what you call it, just that you bring it every time.
"People want to rock, they want to party, but they want the songs to be about their lives, and all I've ever done is write my life and take it on the road," says the CMA Song of the Year nominee. "I come from the same kind of place our fans do, and there's a lot of people just like me and my guys out there – and they show up because they know we're gonna put it down."
A fierce need to push his songs beyond the limit is what has made the man who is not afraid to stand up for what he believes in a force on the touring circuit – and it's what's going to make Gilbert's Devil Don't Sleep 2017 Tour push the limits between what a country show is all about with his unique blend of hard rock, country song craft and dashes of church music and hip-hop thrown in.
"Headlining shows in arenas gives you a lot of room to rock," admits the man who won 2013's Academy of Country Music's Top New Male and 2014's American Music Award for Favorite Album – Country for Just As I Am. "The rooms are big enough, the energy really gets going. They push us, we feed them and the whole thing gets louder and louder til it feels like the roof is gonna come off. But they listen, the people who come like when we strip it back, and you can hear'em sing. So after last year's Blackout, this year's Devil Don't Sleep is gonna be that much better."
About Spectra
Spectra by Comcast Spectacor is the expert in hosting and entertainment, partnering with over 300 clients at 400 global properties to create memorable experiences for millions of visitors every year. Spectra's expertise is embodied within three divisions: Venue Management, Food Services & Hospitality, and Ticketing & Fan Engagement. Learn more at SpectraExperiences.com.
About Comcast Spectacor
Comcast Spectacor is part of Comcast Corporation, a global media and technology company that operates Comcast Cable and NBCUniversal. Headquartered in Philadelphia, Pa., Comcast Spectacor's three core businesses are the National Hockey League's Philadelphia Flyers, the Wells Fargo Center venue, and Spectra, the expert in hosting and entertainment through its Venue Management, Food Services & Hospitality, and Ticketing & Fan Engagement divisions. Visit us at ComcastSpectacor.com for more information.