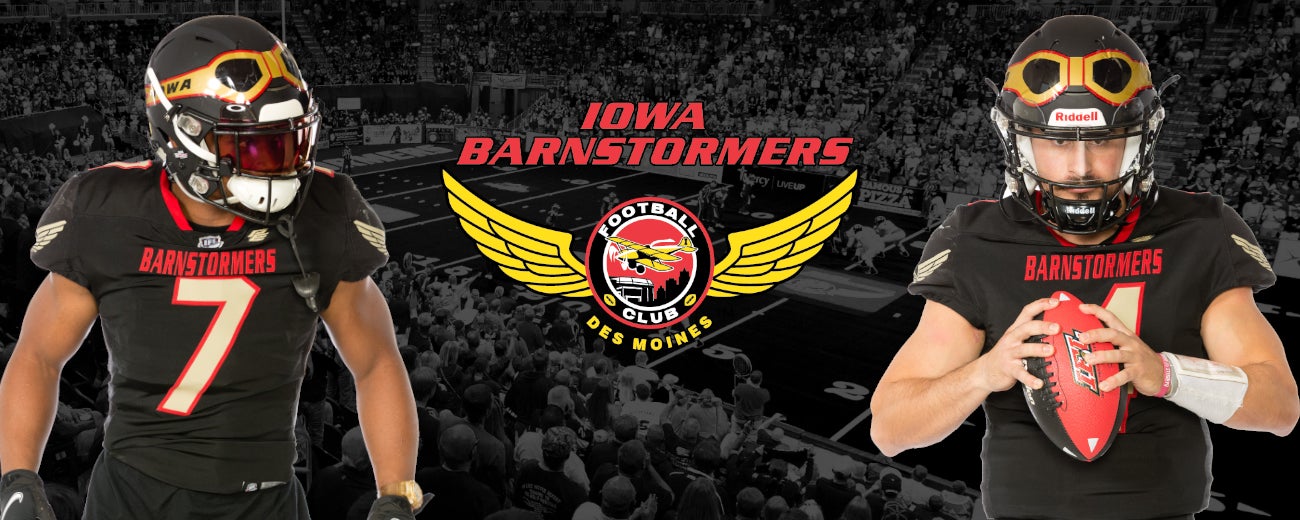 Iowa Barnstormers
The Iowa Barnstormers won the 2018 United Bowl Championship on Saturday, July 7, 2018 which brought the franchise their first ever Championship trophy. As part of the IFL, the Barnstormers defeated the Sioux Falls Storm 42-38.
The Arena Football League awarded Des Moines its first arena football franchise in 1995, which originally played in Veterans Memorial Auditorium. The Barnstormers made the playoffs in their first season and have advanced to two Arenabowl Championship games, first in 1996 and again in 1997, falling both times.
The team was sold in 2000 and the following season became an affiliate of the af2. The next year they ceased operations. After a 7 year void, the Barnstormers returned to Wells Fargo Arena as an af2 team before joining the top-tier league once again in 2010. The Barnstormers currently play in the IFL. Throughout history the team has consistently had one of the best attendance averages in each league they have played in. The season runs from March to July.
To purchase tickets, or for more information on the team, call the Barnstormers at 515-564-8450 or visit www.theiowabarnstormers.com.