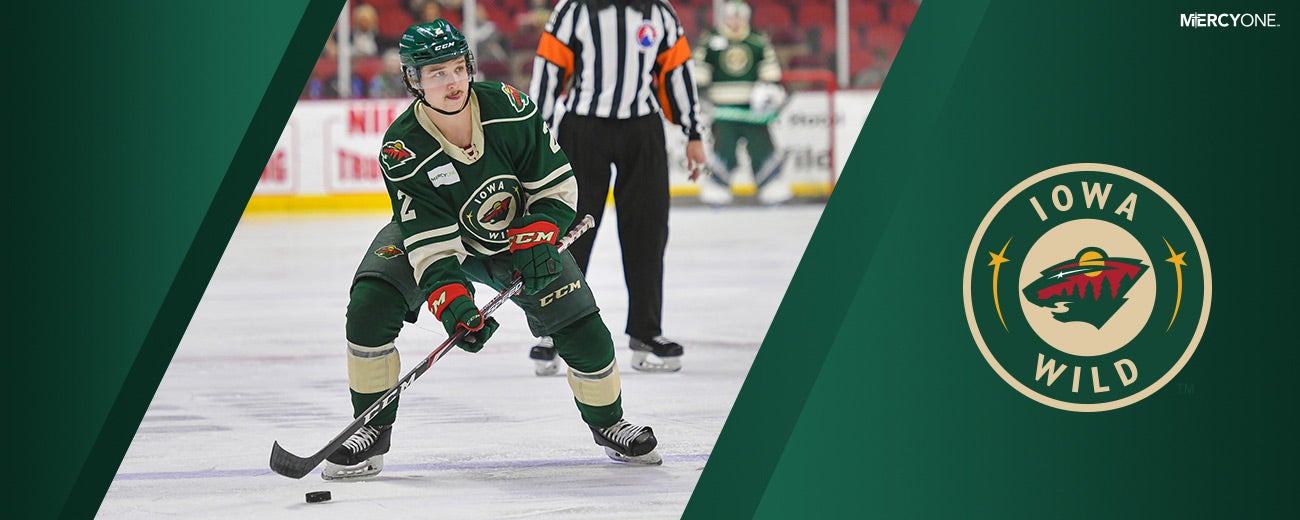 Iowa Wild
The Iowa Wild is the American Hockey League (AHL) affiliate of the NHL's Minnesota Wild. As part of its affiliation, the Iowa Wild is primarily responsible for developing prospects for the parent club in St. Paul.
During the 2018-19 season, the Wild reached the Calder Cup Playoffs for the first time in franchise history. The Wild finished their best season ever with 37 wins including 23 wins on home ice.
The Wild continues to strengthen its community presence with successful school programs such as Wild About Reading and the Healthy Living Floor Hockey programs. In all, nearly 26,000 students participated in the Wild About Reading program in the past year. The Healthy Living Floor Hockey Program included 44,000 students in 100 schools throughout Central Iowa. The club also celebrates its School Day game with Wild About Education Day, featuring educational programming to teach young students about the game of hockey. It was a huge success with over 11,000 students on hand for the game.
The Wild is also deeply entrenched with youth hockey in Central Iowa, partnering with the Des Moines Youth Hockey Association and the Iowa Wild AAA travel club. Throughout the calendar year, the team makes hundreds of donations to countless charities in the state of Iowa.
To purchase tickets, or for more information on the team, call the Wild at 515-564-8700 or visit www.iowawild.com.
COVID-19 Requirments:
There are currently no extra COVID-19 protocols to attend Iowa Wild games. The Iowa Events Center recommends all attendees wear a mask, regardless of vaccinnation status.