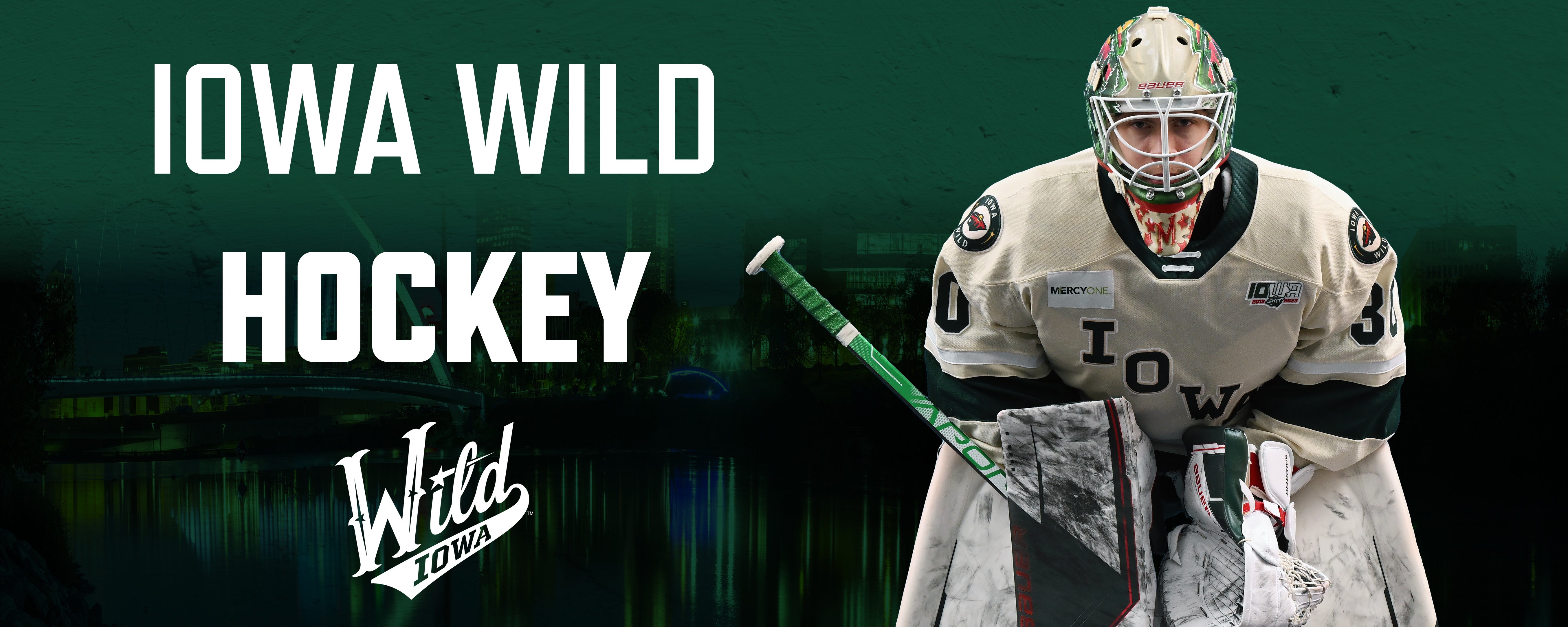 Iowa Wild
The Iowa Wild is the American Hockey League (AHL) affiliate of the NHL's Minnesota Wild. As part of its affiliation, the Iowa Wild is primarily responsible for developing prospects for the parent club in St. Paul.
This season marks the 11th season the Iowa Wild have called Wells Fargo Arena home.
The Wild continue to have a strong community presence with successful school programs such as Wild About Reading and the Healthy Living Floor Hockey programs, each seeing close to 10,000 participants in the last year. The Wild also have installed 10 community ice rinks in towns around the metro area which are free to use and are open throughout the winter months. There are also a number of community driven theme nights over the course of the season including School Day, Pride Night, Local Heroes Night, and Military Appreciation Night.
The Wild is also deeply entrenched with youth hockey in Central Iowa, partnering with the Des Moines Youth Hockey Association. Throughout the calendar year, the team makes hundreds of donations to countless charities in the state of Iowa. In the previous season alone, the Wild donated over $165,000 to the greater Des Moines community through various fundraising initiatives taking place during their home games.
To purchase tickets, or for more information on the team, call the Wild at 515-564-8700 or visit www.iowawild.com.