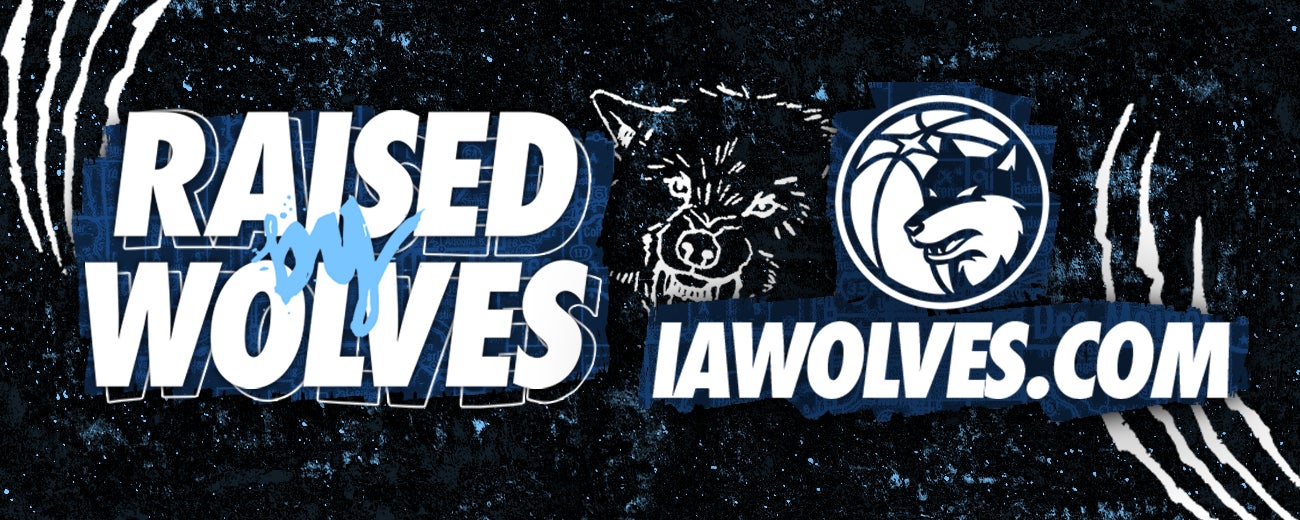 Iowa Wolves
The Iowa Wolves were officially announced as the new branding starting with the 2017-18 season. The Iowa Wolves joined the NBA G-League as the Iowa Energy, an expansion team in 2007. The G-League is the official minor league system of the NBA. The Energy were affiliated with the Memphis Grizzlies from 2014 – 2017 and changed to the Iowa Wolves after being purchased by the NBA's Minnesota Timberwolves. The Iowa Wolves play their home games at Wells Fargo Arena.
One of the most decorated teams in league history, the Energy captured four division titles (2009, 2010, 2011 and 2014) and the NBA D-League Championship in 2011. Committed to preparing and developing coaches and players for the NBA, 20 Energy players and three coaches received Call-Ups from NBA teams.
The Iowa Wolves will host 25 total games this season including eight Showcase Cup qualifiers, 16 Regular Season matchups and one pre-season exhibition game against NBA G League Team Ignite.
To purchase tickets, or for more information on the team, call the Wolves at 515-564-8550 or visit www.IAWolves.com.
COVID-19 Requirements:
Premium Seating (Courtside and Floor Level) guests for Wolves games will have to provide proof of COVID-19 Vaccination or a negative test within 2 days of the game AND must wear a mask. Guests with Premium seats will need to check in with Iowa Wolves staff at the North Merchandise stand by Section 110 to provide proof of COVID-19 Vaccination or negative test within 2 days of the game prior to going to their courtside or floor level seats. Questions can be directed to Alex Barker or Skyler Hoth with the Iowa Wolves at 515-564-8550. All other guests not in Premium Seating have no extra COVID protocols.